The Emerald Coast has a pretty strong tarpon migration along our beautiful beaches for a couple of months in the middle of the summer. Since I fish solely based out of Panama City Beach, my tarpon guiding is limited to when the migration is peaking in our area - I want to do my best to make sure my clients are getting enough shots to keep the day interesting.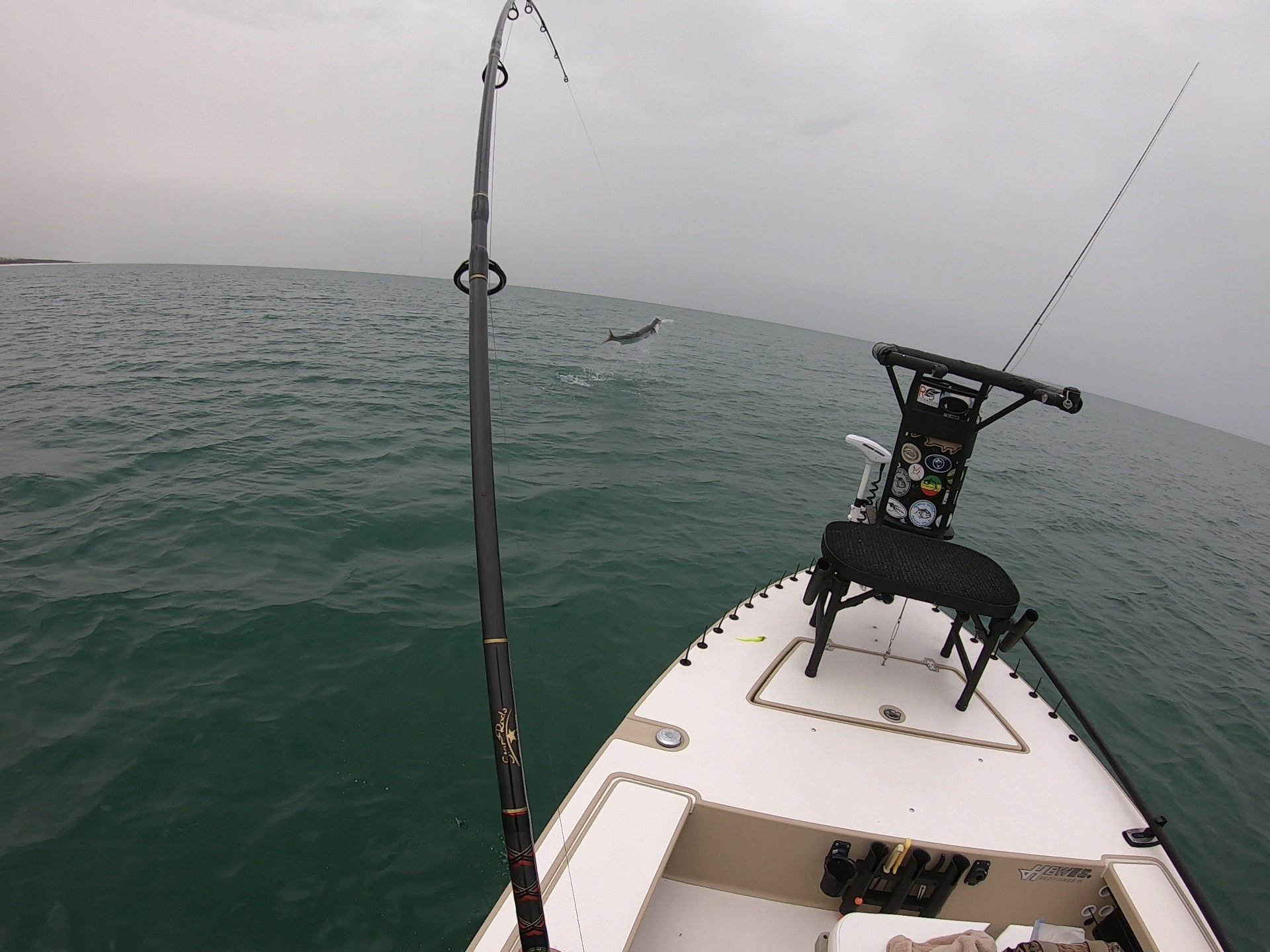 My trips are a bit different than many of the tarpon guides in that I head out VERY early and look for pods of fish rolling on top down the beach before the flotilla of jet skis, pontoon boats, and other guides are stirring.  As the sun gets up a bit we will set up and sight fish for the silver king.  I also tend to quit fishing by about lunch time as it can get hotter than blazes, clients may get tired and the afternoon sea breezes and accompanying thunderstorms can potentially make things interesting for the anglers staying out all day.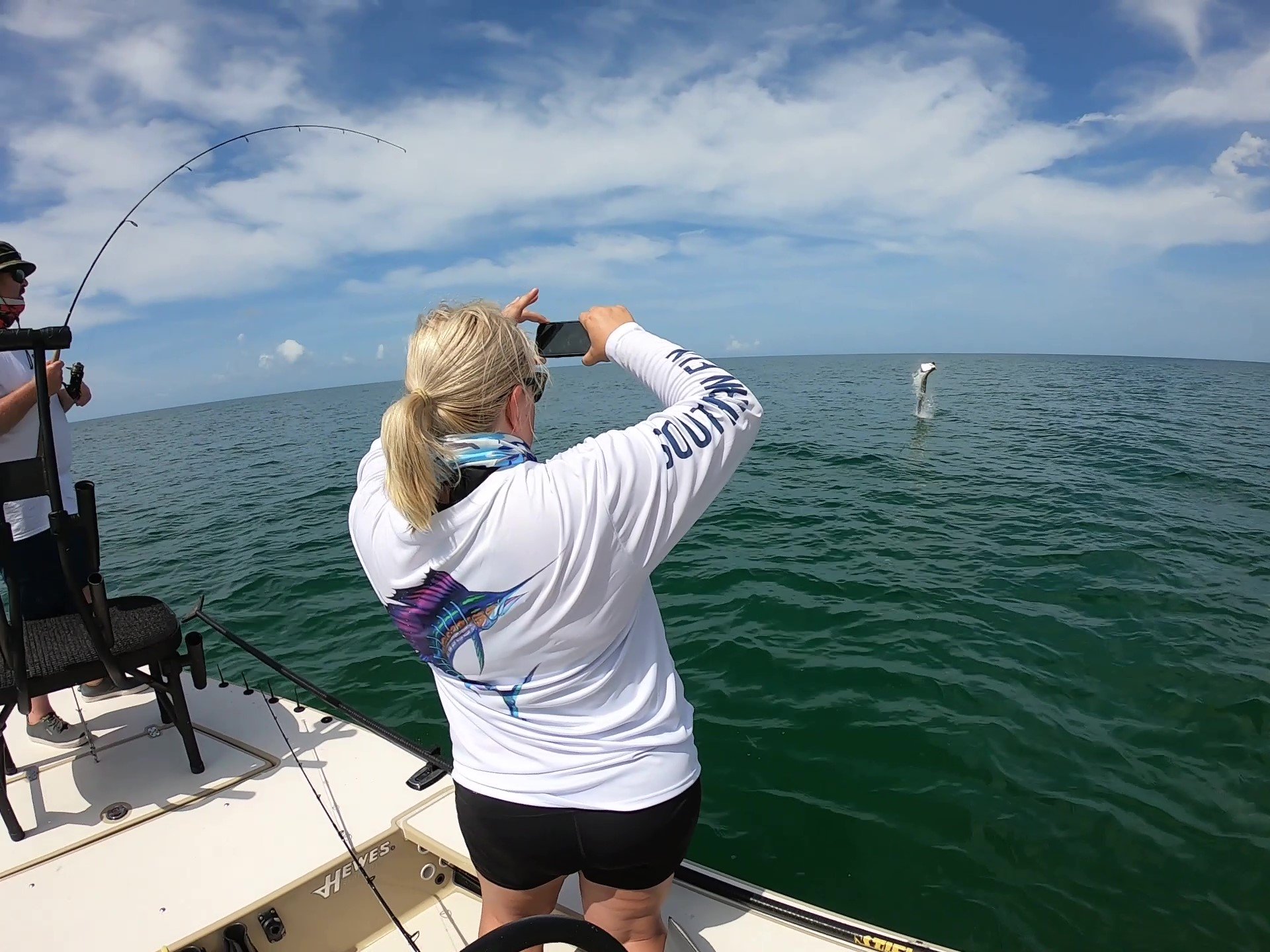 Tarpon fishing may be with spinning tackle or fly rod - it's up to you!  Tarpon can be very fickle about biting some days and can really make you want to pull your hair out (or let the profanity fly).  However the hunt is thrilling and makes for a memorable and exciting experience on the water.